Before and after school activities
Before and after school
Children from Early Years to Year 5 can be cared for from 07:30 to 17:00 at NIS.  Children in years 1 to 5 can be signed up for our morning club concept from 07:30, school starts at 08.55. When school finishes at 14:40, the children can go to the after school clubs until they close at 17:00
Children in Early Years enjoy a separate inside play area and playground.  They share this with the younger children in the Danish kindergarten.  This before and after school club, is called 'Ællingen' (Duckling in Danish). Healthy snacks and drinks are provided for the children. 
Children in years 1 to 5 are looked after in the afterschool club called 'Svanereden' (Swan's nest).  At Svanereden, children enjoy the natural playground, games room, wood work area, Lego and craft areas.  During this time, children have the chance to play together and get to know each other better.  Healthy snacks and drinks are provided for the children. 
We also offer Home Language Clubs for children to meet and practice their mother tongue with other children.  These free groups are run by volunteers and so far we have Russian, Hindi, Malayalam and Tamil.   
| | | |
| --- | --- | --- |
| Before School | 07:30 - 08:55 | 200 DKK per month for 11 months |
| Up to 6 hours weekly | | 730 DKK per month for 11 months |
| Between the hours | 14:40 - 17:00 | 1.040 DKK per month for 11 months |
| BASE - termly | | Prices based onthe activity |
The fees for the before and after school clubs include following school holidays (apart from public holidays): autumn, Christmas, winter and Easter. Please note, Ællingen and Svanereden close between Christmas and New Year. During July, the clubs are open for two weeks only.
We also offer an enrichment programme called 'Before and After School Enrichment' (BASE).  Fun and exciting courses are offered by teachers and external instructors.  The activities run from September through to June. The children enjoy a range of activities including football, sport, dance, art, choir, band, coding, STEM Lego and languages.  Find out more.

Introducing BASE
BASE is the Before and After School Enrichment Program at NIS. It's all about having fun with friends after school time while learning new skills. BASE is possible thanks to teachers and parents who share their passion with our children. This year we were able to introduce lots of new activities by using the professional skills of parents at NIS. We started Fashion & Design where girls turned into real fashionistas making their own clothes and trendy accessories. We filled the school building with the lovely sound of ukuleles and our BASE Band went crazy by playing on school's rooftop celebrating 25 years of NIS. During Book Week BASE students launched their very own published books. It was fantastic to see how students got creative by making art from recycled material and recording stop motion videos at Lego Stem. Our most popular activities were as always Sports. We explored new sports, Bollyfit dance, Mumba and Yoga. The best thing ofcourse was to kick off the weekend with friends by playing Friday Football.
Read the BASE brochure here.
Sign up or learn more about BASE here.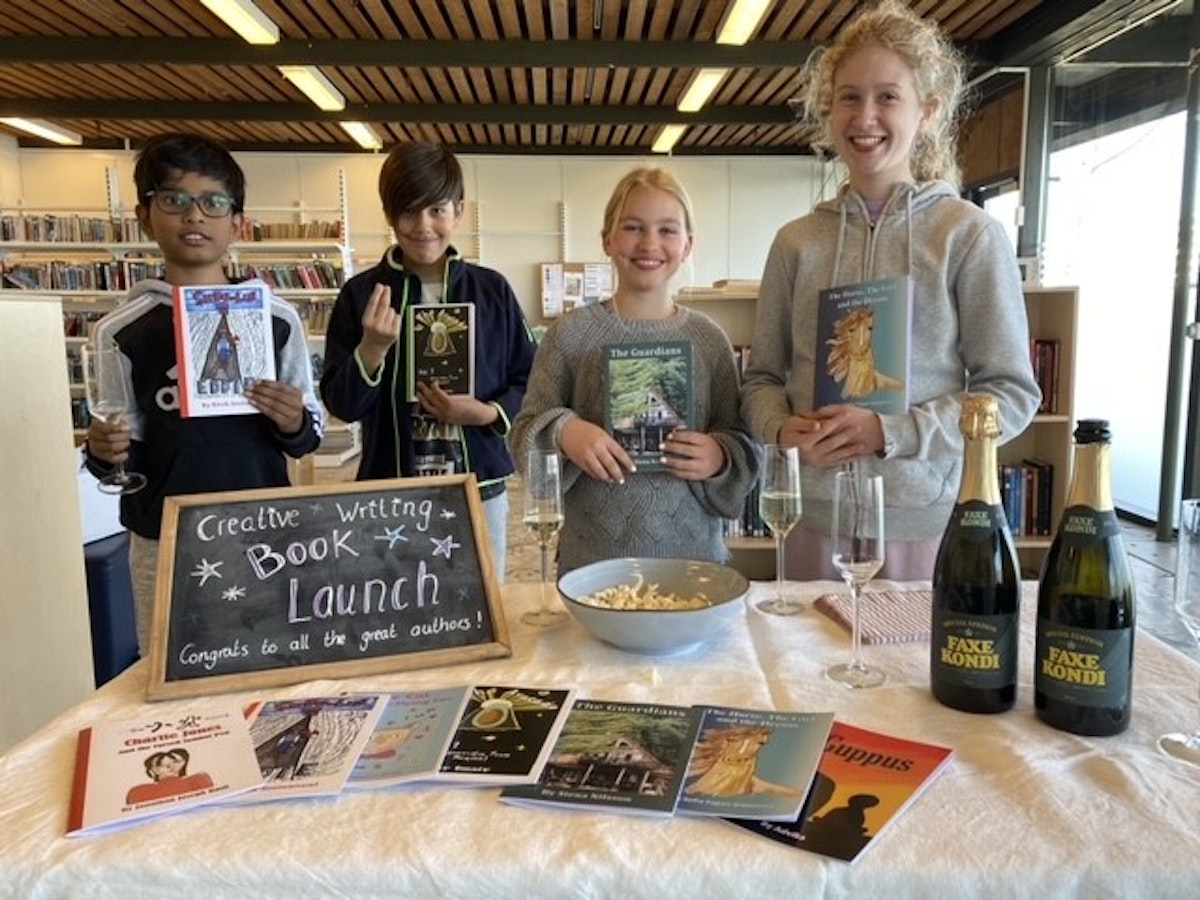 Book club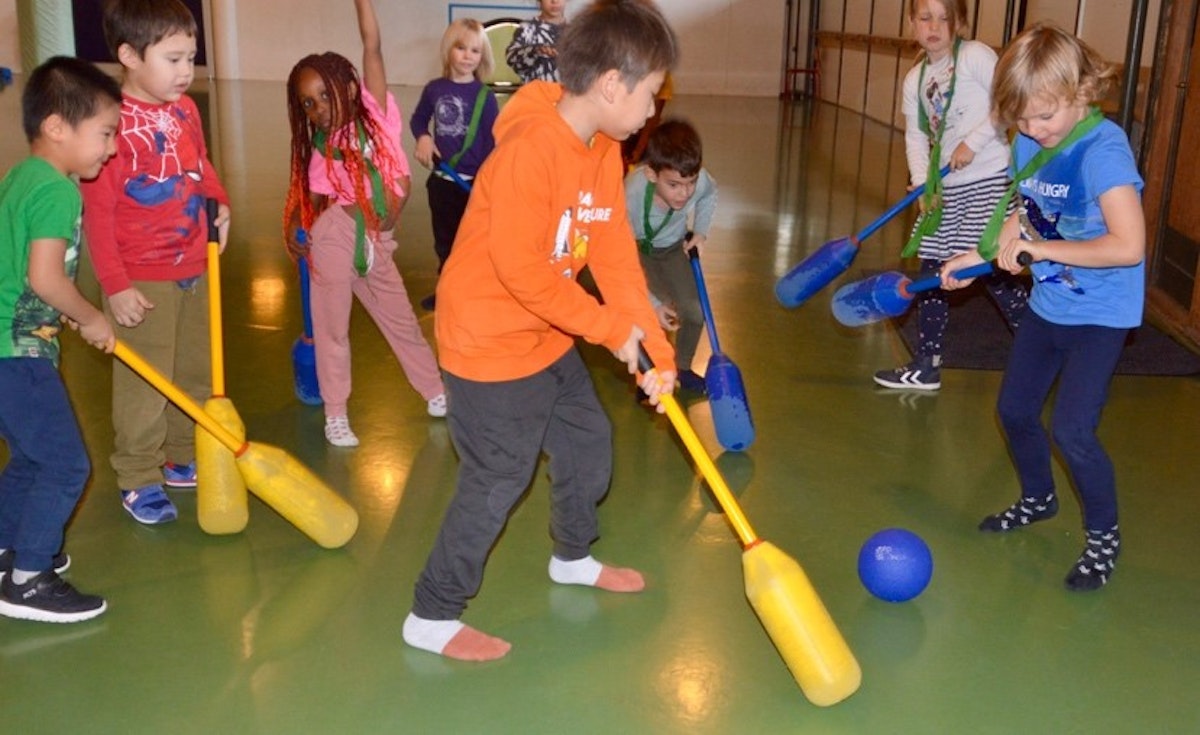 Hockey team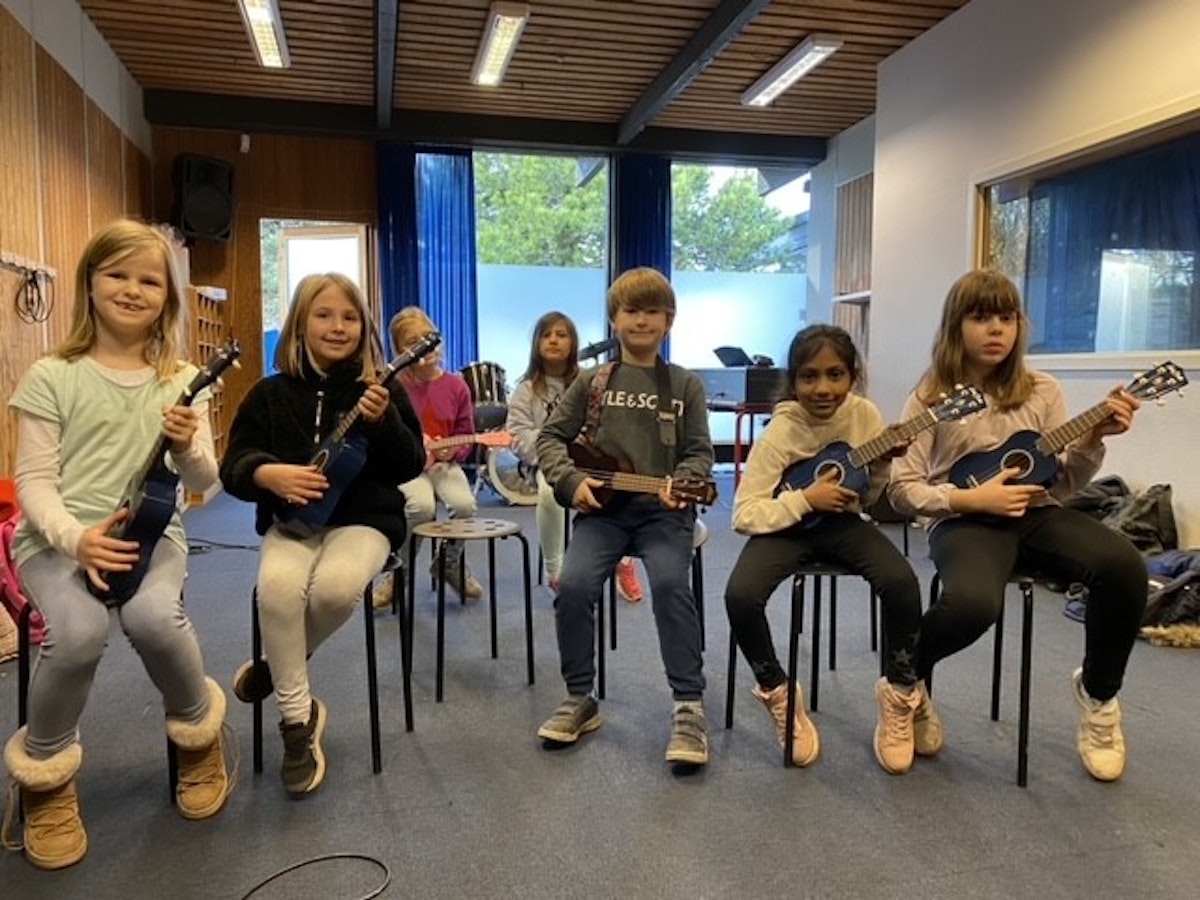 Ukulele class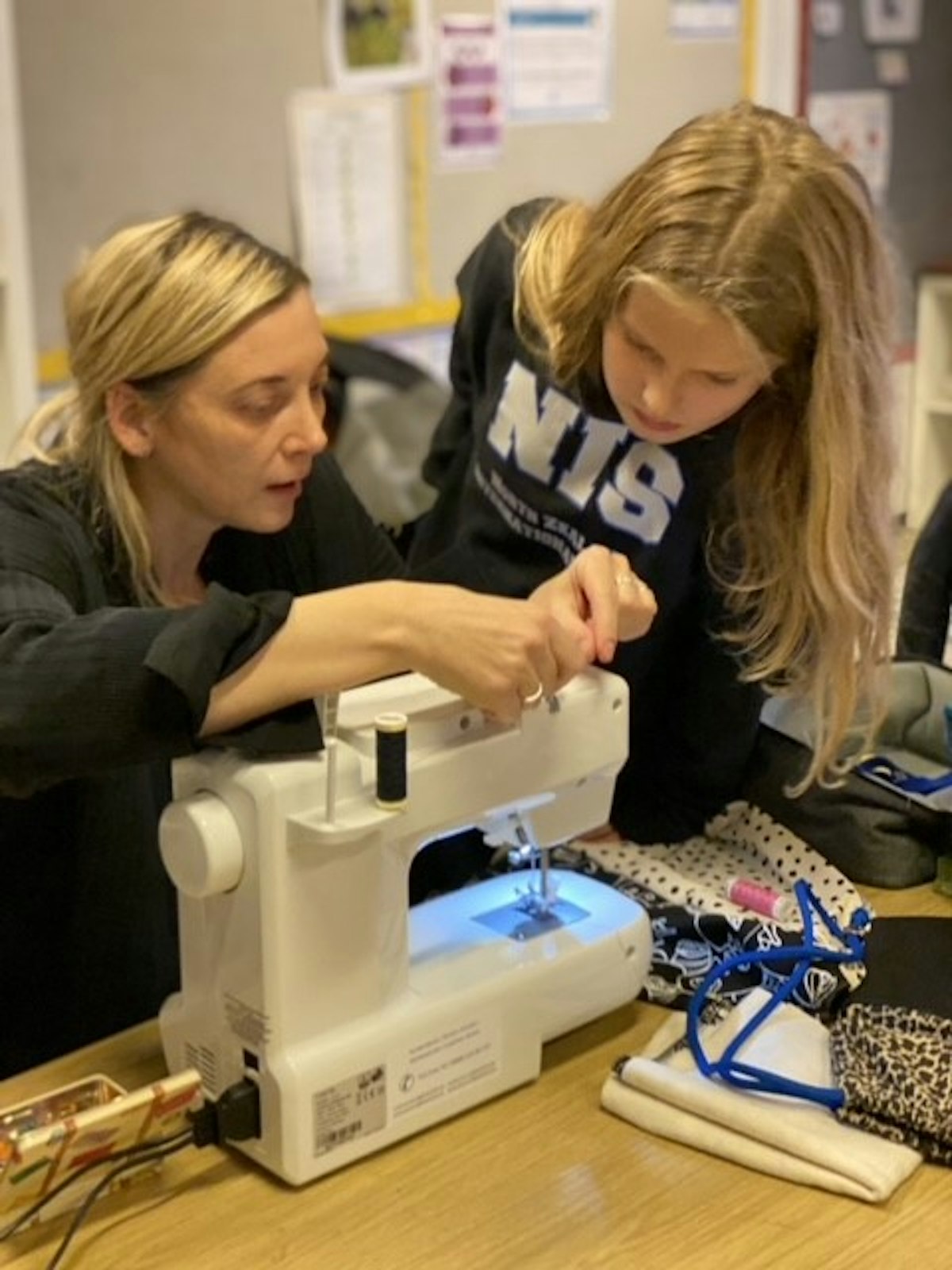 Sewing class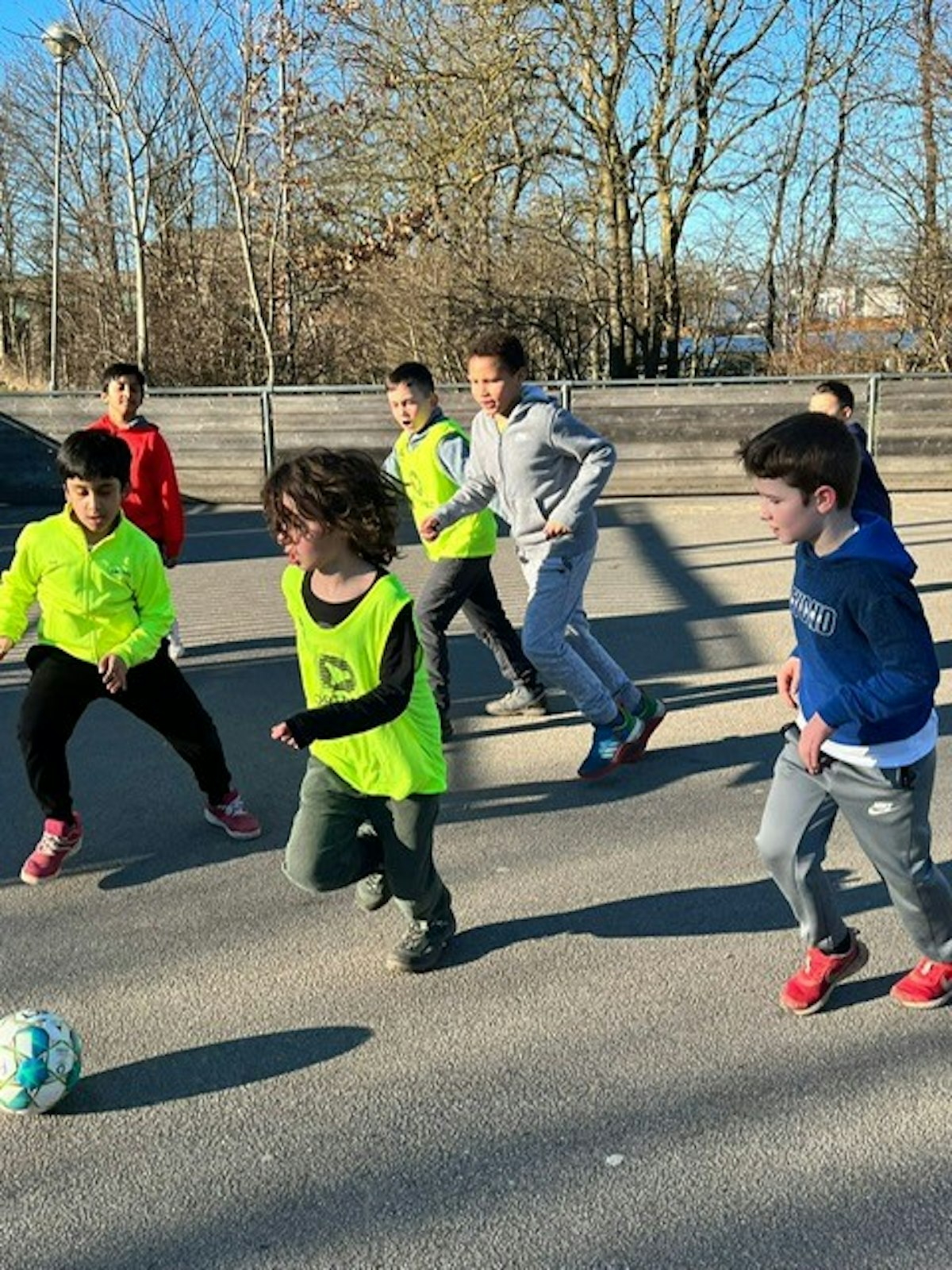 Football practise